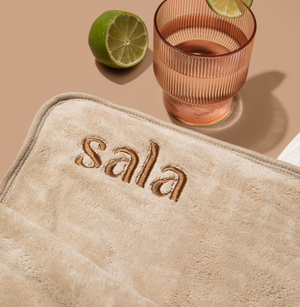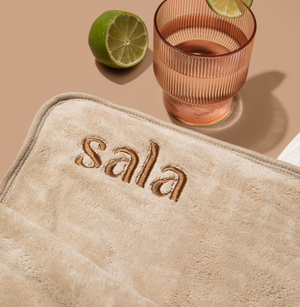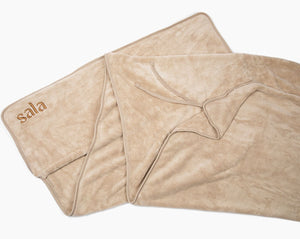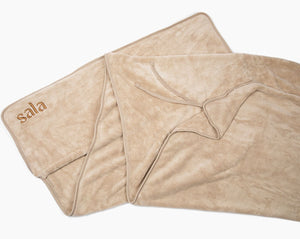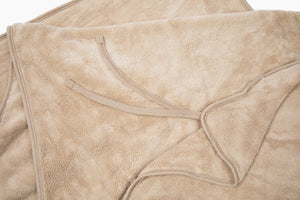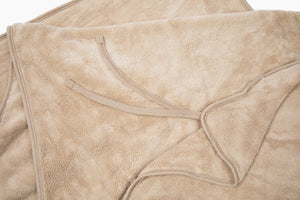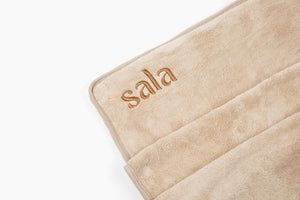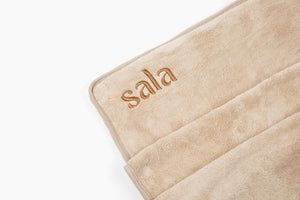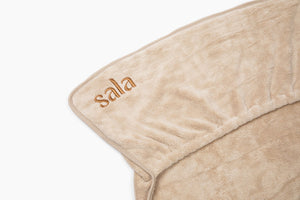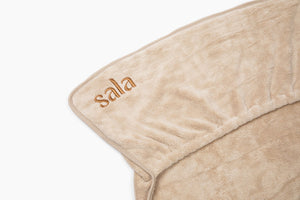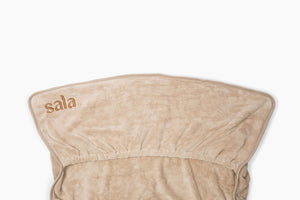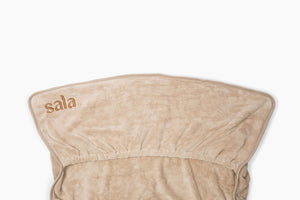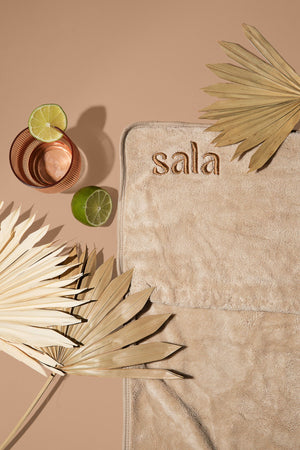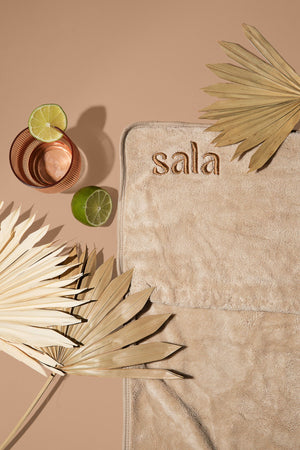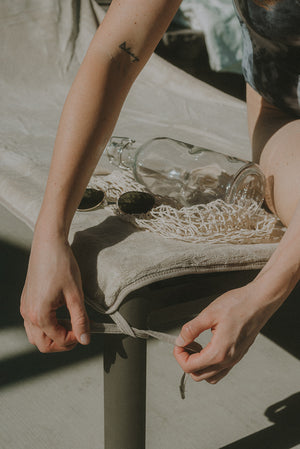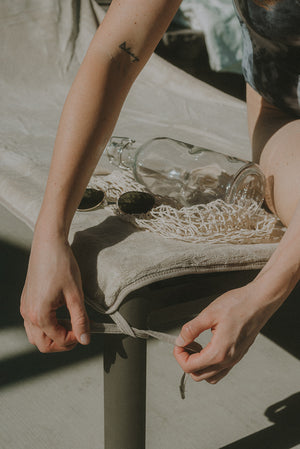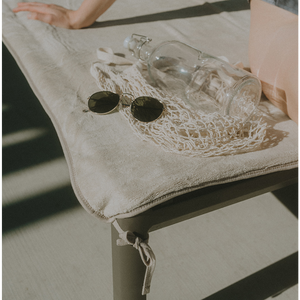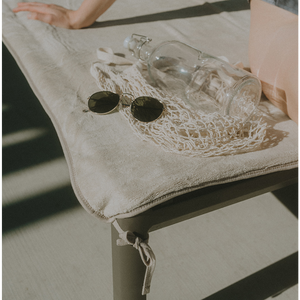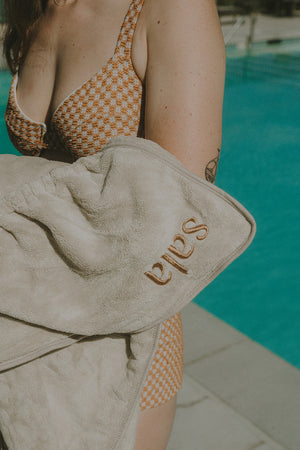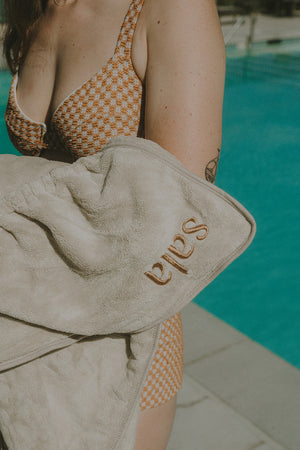 On Sale
Caramel Coast
Step onto the sun-drenched sands and let the soothing embrace of our Caramel Coast towel transport you to a place of ultimate relaxation. Inspired by the sun's gentle kiss on the coastal landscapes, this exquisite towel is a true embodiment of comfort and style. Crafted to enhance your poolside or beachside experience, Caramel Coast captures the essence of tranquil moments spent by the water's edge.
Sink into the sumptuous softness of this towel, a sensation reminiscent of wrapping yourself in a cozy blanket. Its minimalist design complements any aesthetic, adding a touch of sophistication without overpowering your surroundings.
Designed with your utmost convenience in mind, Caramel Coast features an innovative elastic back pocket that seamlessly slips over your chaise lounge, ensuring a snug fit that won't budge. The addition of drawstring ties further enhances its secure placement, allowing you to lounge without a care in the world.
Dimensions: 81 in x 32 in
AMAZING TOWELS!!
I'm obsessed with these towels!
They are so soft and I love how they have the pocket that slides over the back of the chair (no clips needed) and the ties at the bottom are Genius for breezy days. Love!
Beautiful, I totally recommend
White?
LOVE THIS PRODUCT! But when are you getting more white inventory??? Been waiting for months!!
Great Towels!
The coral towels are really pretty and vibrant in color. We love how they fit our lounge chairs as they are generous in size. The best thing is they stay in place and don't fall off our chairs - A+